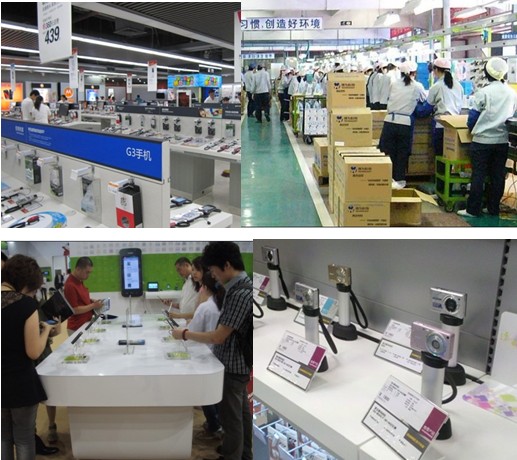 COMER (Dongguan Comer Electronic Technology Co., Ltd.) is one of the Chinese leading suppliers of Exhibition Security Display Systems and Smart Home Systems. With many years experience of supplying an extensive range of exhibition stands (holders,racks, zips, Locks, mounts, brackets) and display equipment, we have refined our range to bring you the very best in quality, exhibition security display solutions, and even the smart home products, security camera system, which could let you know and view your world anywhere, any time.

COMER is providing various simple & effective security solutions for guarding property for global retailers, improving shopping environments for retail stores, and realizing free& interactive communications between customer and displayed merchandise.Currently,products of COMER are widely applied for various places, such as the retail stores of mobile phones, cameras, tablet PC or other consumer electronics products, supermarkets, exhibition centers,display design organizations, garment stores, museums and logistics corporations etc.

Technology driven, with full ability&abundant experience, COMER provides diversified anti-theft devices&other security products for customers, including integrated solutions & supports from designs, exteriors, structures, moulds to plastic molding and manufacture techniques. Meanwhile, scale production enables excellent quality&prompt delivery to be Strong.

By integrated & effective security solutions, we help our customers to reduce property losses, optimize shopping environments, increase sales, and finally lead to greater profitability&efficiency for customers.

COMER welcomes your any inquiry, and hope to build a successful cooperation relationships with our global customers.

Dongguan Comer Electronic Technology Co., Ltd.